Swimwear Trends 2018 + Best Travel Destinations
Who's ready for swim season?! I'm just excited for pool days and weekends on the lake.
Swimwear is always one of those things that I struggle with. It's not my favorite item to shop for and finding the right size and fit can be tricky. When Victoria's Secret announced that they weren't selling it anymore, I was sad to say the least. I've always liked Target's suits, but it's nice to have options.
This year we are seeing a variety of awesome swim trends. The top five are:
High waisted two pieces
One piece suits
Ruffle details
Florals
Checkered patterns
I've included some of my favorite styles below for you. This graphic is clickable so it will take you directly to the suit itself. These are all price points ranging from $17-$110.
Want to shop local for swimwear? I highly suggest Magnolia Boutique. I've included a few of my favorites and you can use the code TRENDY10 to shop.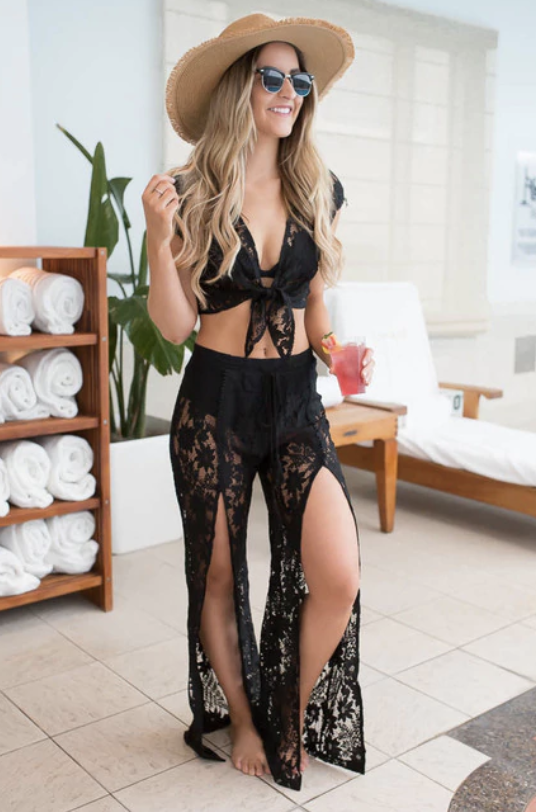 Orchid Top / High Waist Orchid Bottoms
View the whole collection here.
In this post, I thought I'd also include my top 10 best travel destinations:
Disney
New York City
Sandals Resort
The Caribbean
Nashville, TN
Ireland
Amsterdam
Grand Haven, MI
Nantucket, MA
Denver, CO
You probably noticed that Disney was number one. Some of my best childhood memories, and now adult memories, are from this magical place. I had the chance to go last year with a group of friends. You can check out a recap of our whole trip in the first video below.
In the second video, you can check out a recap of us Drinking Around the World. Let me tell you it was one of the best drinking experiences ever. You just have to go to believe me.
Cheers to Wednesday and it almost being the weekend.
xo,
Steph