3 Ways to Style Basic Summer Shorts with Magnolia Boutique
The July summer heat is strong here in Indy and shorts are a necessity. Last week, I did a try-on session with Magnolia Boutique and brought these summer shorts home.
I love a good comfy, casual short that I can slip on and go. What I love about this pair particularly is that I can wear them to run errands with a tee, but can also dress them up with a chiffon tank. I don't just have to wear a casual basic because that's the only thing that vibes with these summer shorts. Below you'll see three different ways I styled these drawstring summer shorts.
3 Cute Ways to Style Summer Shorts
Running to Target
I call this look my go to when I'm running around all over the place. I styled it with a simple tee and a pair of TOMS that I love. What I love about these summer shorts is that they are casual for this look, but more elevated than running shorts which is a normal go to for grocery trips for me.
Date Night
I don't know about you guys, but I value my date nights with my hubby. It's always fun to eat and drink together at one of our favorite local restaurants. Collin doesn't like rompers for some strange reason, but almost always compliments me in shorts. These summer shorts are easy to style with a chiffon tank, printed kimono, and wedges.
Brunch with the Girls
The last way I styled this summer shorts look is perfect for brunch at Cake Bake with your besties. Again, I styled it with a printed chiffon tank and bralette. I also added my favorite pink heels to bring out the floral print in the top.
Style Tip: I tuck in almost every tee or tank so that I don't cutoff my torso or my legs. Also, it's always a good idea to look like you're wearing pants when you have shorts on so don't cover them with a long tee.
Check out the other items I tried on last week at Magnolia Boutique below and also on my STYLE Instagram story highlights.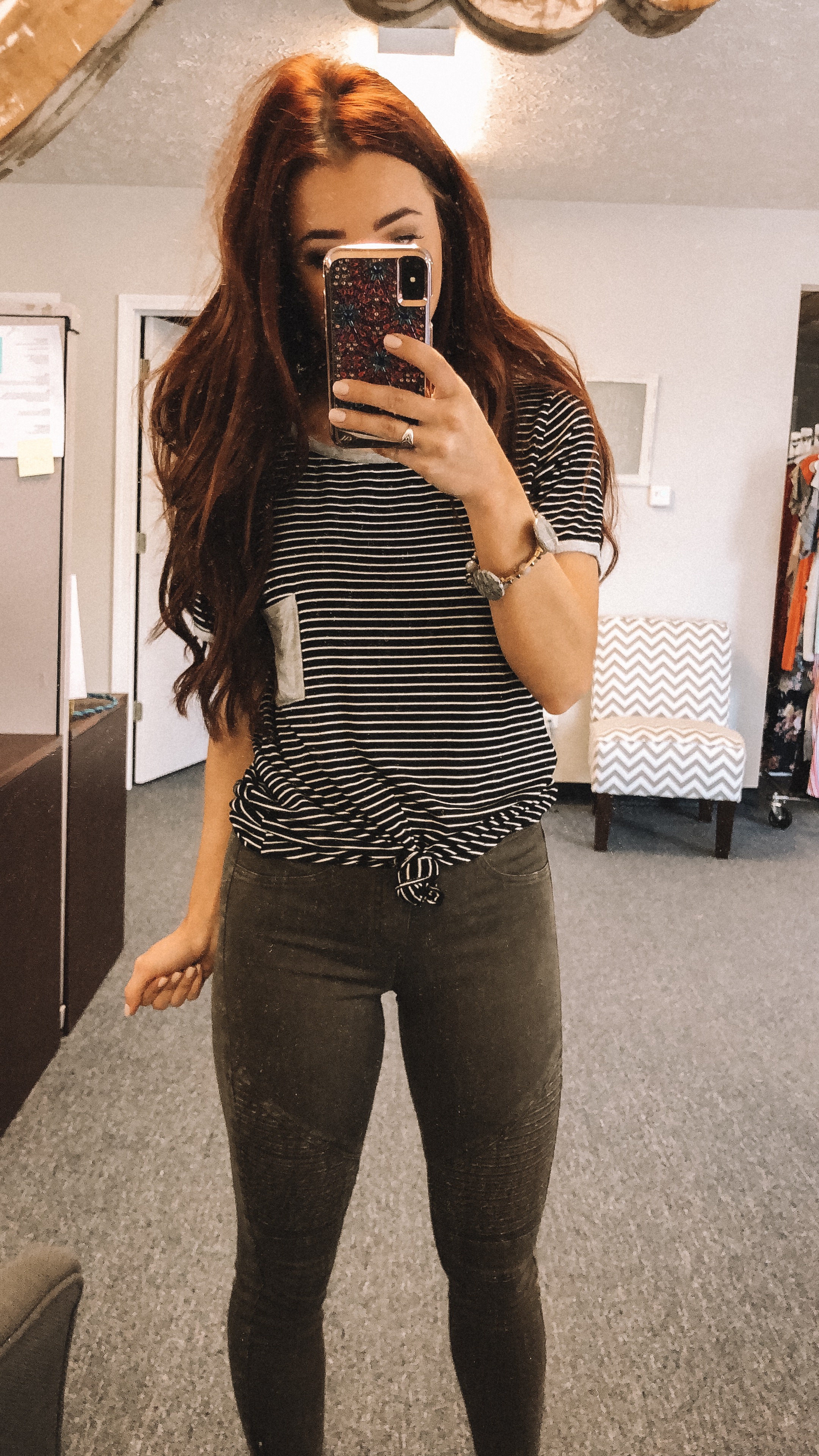 Cheers to the week ahead and forever rocking casual shorts,
Steph
*This summer shorts post was sponsored by Magnolia Boutique. All thoughts and opinions are my own.