Keeping Your Skin Safe with Laser and Skin Surgery Center of Indiana (LASSI)
It's summertime and the desire to be out in the sunshine is so strong. It's easy to go out without sunscreen, thinking you won't be out long, or on an overcast day that you won't burn. Unfortunately, the sun is damaging and that's all there is to it.
Earlier this year, my dad was diagnosed with melanoma. Thankfully, the cancer had not spread and the spot was removed. It was just beneath his eye so he had to have the Mohs surgery and then went to a plastic surgeon to have the hole covered. That involved an incision under his eye and down the side of his nose.
A few weeks later, my mom was diagnosed with basal cell carcinoma. She's still recovering from having the spot on her nose removed and a skin graft behind her ear to cover the hole. It has not been fun to watch both of them go through this and it sure has made me extra-cautious this summer. When the Laser and Skin Surgery Center of Indiana reached out, the timing couldn't have been better.
I'm partnering with Laser and Skin Surgery Center of Indiana for this post to spread awareness to keep your skin safe in the sun and overall prevention of skin issues later. About a week ago, I had my first facial with LASSI and it was unreal. I've only had a handful of facials and haven't always had the best experience so I am always hesitant because after all, the skin on your face is sensitive and needs to be protected.
The hydrafacial is designed to deliver results in under 45 minutes through a process of cleanse, extract, and protect. Maura walked me through each step, told me what she was doing, and why she was doing it. This facial is refreshing and non-irritating so I could put makeup on right after. She basically used what felt like a delicate suction cup to get the dirt and grime out of my pores. Overall, it was so relaxing and I could feel how nourished my skin felt after.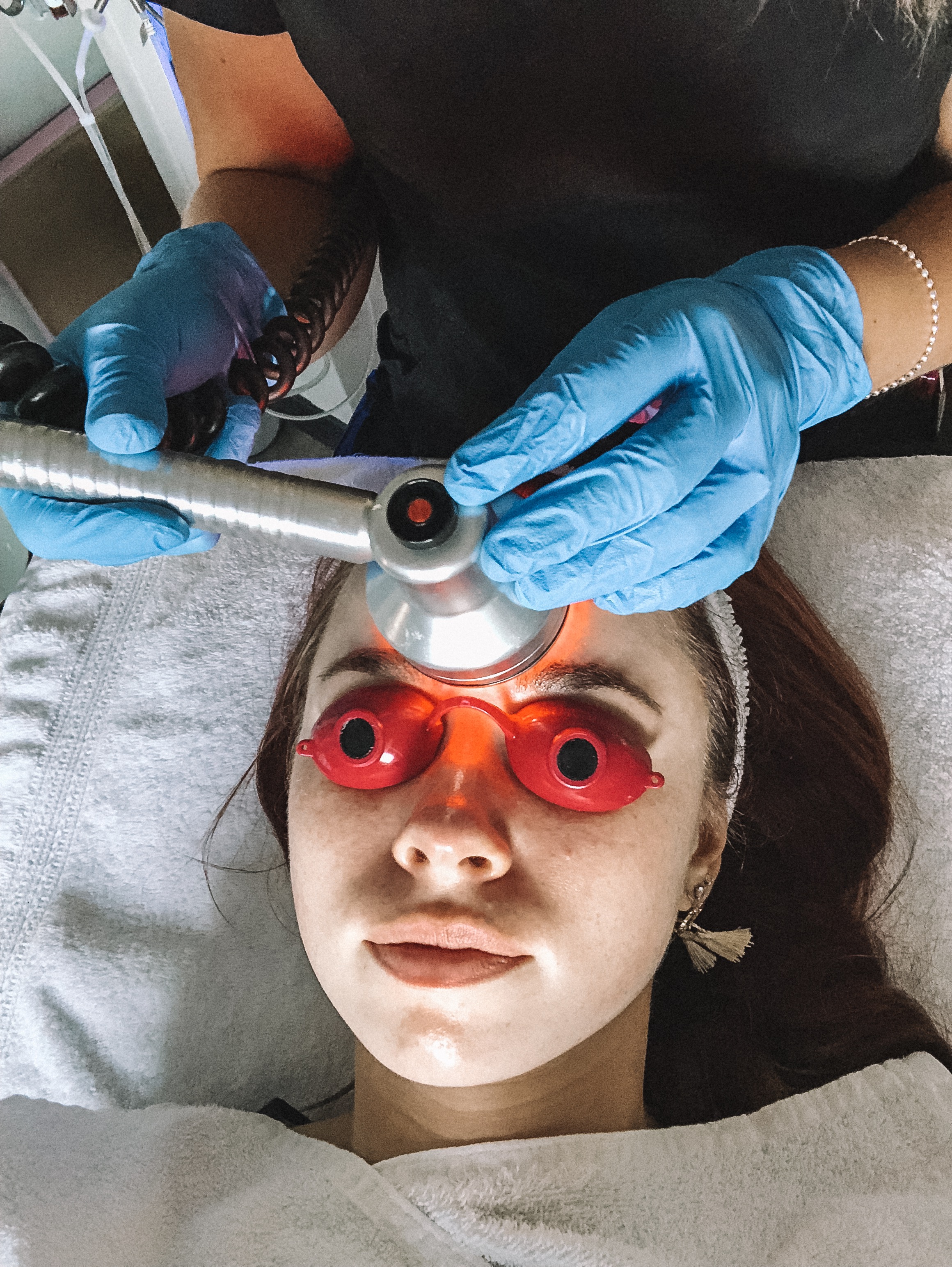 I told LASSI I'd just had my brows microbladed so they recommended a product from Colorescience which is basically a mineral, brush-on SPF 50. I apply this over my makeup and my brows everyday I know I will be spending time in the sun. I also have been using a lip product that LASSI recommended with SPF 35 to keep my lips protected. This was great for the lake last weekend.
Laser and Skin Surgery Center of Indiana has also started me on a new skincare routine which I will be detailing next month in a full post. You won't want to miss that one because it's SO good. My skin literally feels like velvet and I even notice my makeup looks smoother.
I'll be sure to keep you guys updated as I continue to work with Laser and Skin Surgery Center of Indiana in the coming months. In the meantime, you can check out their website here and earn 30% off your first facial just by following them on social media. I know you'll love it!
Cheers to protecting your skin and pampering yourself,
Steph
*This post was sponsored by Laser and Skin Surgery Center of Indiana. All thoughts and opinions are my own.