Mother's Day Local Gift Guide
If you're reading this, you probably have a mom in your life who bends over backwards to make your life fabulous. My mom has never missed an event, has always supported me, and has taught me how to love others endlessly.
I love that we have a whole day dedicated to celebrating these beautiful souls that give us life, teach us the ways of the world, and have extreme patience. They deserve more thank you's than a lifetime would allow, but on Mother's Day we are able to celebrate their greatness. Below I've rounded up five local businesses who want you to show your moms some love this year with a gift from them. Read on for some great ideas.
G Michael Salon
You guys all know how much I love G Michael Salon and you probably also know that moms deserved to be pampered every once and a while. G Michael Salon sells Oribe products including one of the best selling hair products of all time, Dry Texturizing Spray. It's a universal product that literally everyone can use. You could also purchase a gift card for mom to visit this elite salon on Indy's northside. Oh yeah, see that basket full of goodies? I am in fact giving it away so follow on Instagram for those details.
Handmade Hoosier
I am so thankful that Alpha Phi brought Alli and I together nearly five years ago. This girl has more talent than I can put into words and she's turned it into a business, Handmade Hoosier. She creates the most beautiful prints, mugs, wood signs, and pretty much anything you can dream of. She's created something for almost every room in our house and several gifts for me over the years. I'm all about those sentimental gifts and this sign for mom is perfect. You can check out Handmade Hoosier on Instagram.
Beautycounter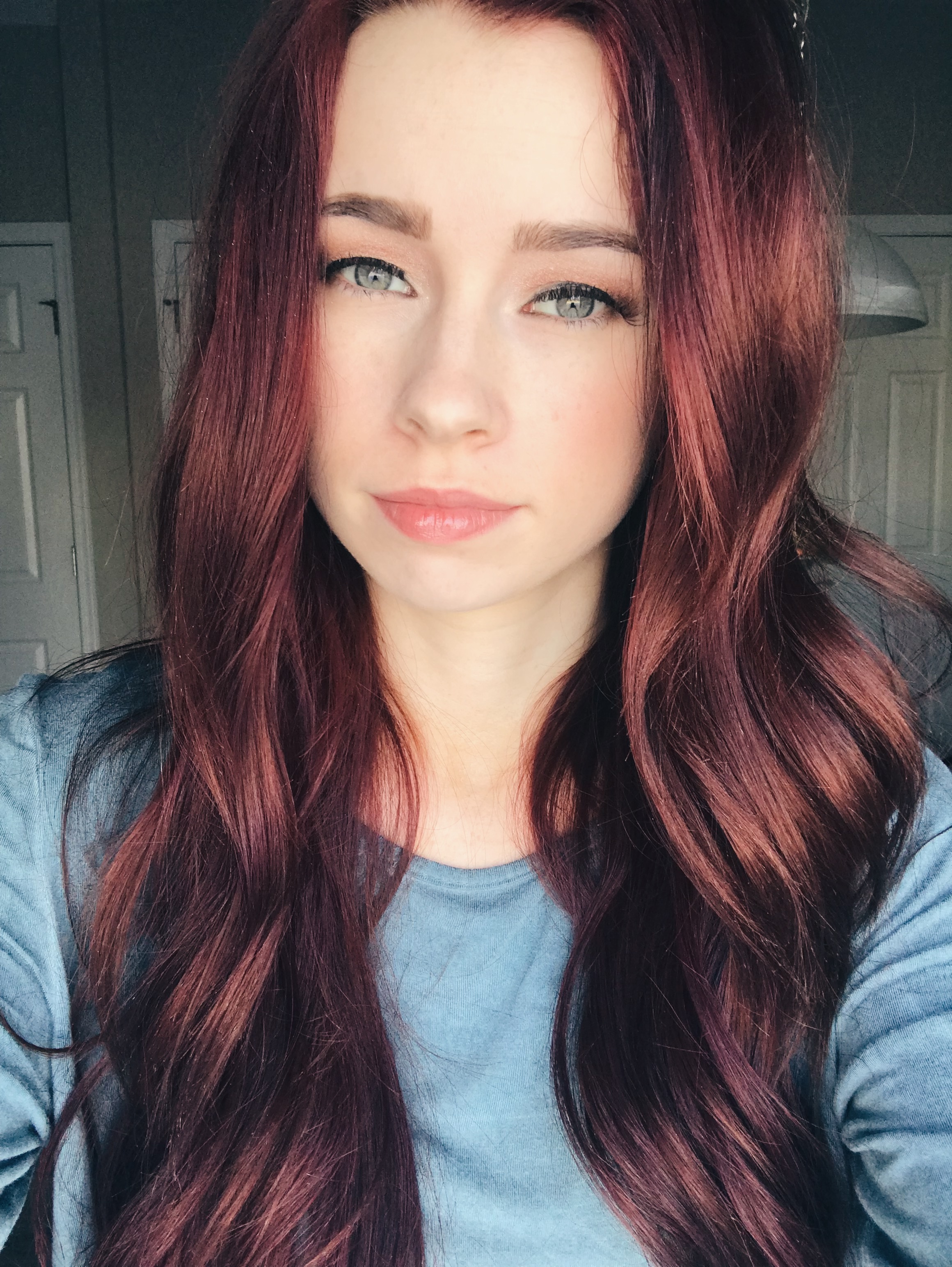 In recent years, my mom has struggled with a variety of beauty products. Mascara makes her eyes water, shadow irritates her eyes, and some foundations are entirely too drying. Our family has skin sensitivities, but it also has something to do with how many chemicals are in our beauty products due to a lack of regulation. Beautycounter is focused on products made with clean ingredients. For Mother's Day they are promoting a beautiful skincare set. You can contact the amazing Ellie for more details on this, but I am fairly certain mom will love this company.
Lindsey Bush Fitness
Lindsey is a new connection for me from my co-host of Indy Wine Chats and good friend, Ericka Kresge. After her fourth baby, Ericka just wasn't feeling like herself and she's been working with Lindsey since this winter. Lindsey's service is unique in the way that she focuses on mental health in combination with physical health. She truly believes that confidence comes from within so she helps her clients determine what a healthy lifestyle looks like based on their needs. Lindsey provides meal plans and workouts you can do at home to help you live a healthy lifestyle. Even at age 67, my mom goes out for her daily walk and is always searching for new healthy recipes. Lindsey would be a breath of fresh air for a mom who wants some guidance on healthy, confident living.
Sweet Olive and Co.
If your mom is a little bit of a fashionista, Sweet Olive and Co is the perfect local shop for moms of all ages. My mom always finds multiple pieces when she visits any of the stores so a gift card might be great for her for Mother's Day. Sweet Olive also offers these perfect gift sets that include a combination of three items. All gift sets include a bath bomb, then you can select the other two items from a few different options in store. The value of this gift set is between $41-45 and they sell it for just $30. It's such a great gift that adds variety.
All of these local businesses and entrepreneurs have something different to offer mamas for Mother's Day. No matter what you decide to do, celebrate your mom and give her some extra love on May 13th.
Cheers to the rockstar moms out there,
Steph
PS- Just a little self promotion over here, but a Trendy U Styling Session might also be great for your mom! Check out my services here.
*This post was sponsored by all of the businesses in this guide. Thank you for shopping local and supporting the brands that support Trendy in Indy.