Spring Essentials with Hamilton Town Center
Sometimes you just need a solid girls day that includes brunch and shopping. Last weekend, I teamed up with Hamilton Town Center to do just that!
If you were following along on my Instagram story, you saw some of the behind the scenes of our day. Today I am sharing all the juicy details with you plus what I purchased.
Stone Creek
The day started with a delicious brunch at Stone Creek. I enjoyed a Blueberry Lemon Drop and the Chicken Piccata which was prepared gluten free. We enjoyed casual conversations and catching up with each other since it's not often that we are able to meet up like this as a group. Stone Creek is part of the Cunningham Restaurant Group with several locations throughout the Indy area. I'd definitely recommend them for date night or even a private party.
Sweet Olive and Co.
Our first stop on our Spring Essentials shopping day was Sweet Olive and Co. Everyone received a goodie bag with items from Abboo Candle Co and Handmade Hoosier. I selected a lighweight tank with a chiffon ruffle bottom that I knew I'd be able to pair with regular denim, olive, or white denim. A best selling french gauze button down also came home with me. I had a vision to style it with a new hat I'd just purchased. Unfortunately the blush is sold out, but you can shop ivory, black, and lavender with the code TRENDYININDY15 at checkout.
Occasionally Yours
Occasionally Yours was our second stop and one I was excited about this store as I'd never been in. They are primarily a gift store that carries brands such as Alex and Ani, Kendra Scott, Vera Bradley, and so many more. Each of us were gifted two Stella Valle bracelets which are stunning and dedicated to celebrating women's empowerment. I always love a company that designs products with meaning. We were also gifted a bracelet from Ronaldo, a local jewelry designer. I was so thankful to receive bracelets to help rebuild my collection. I purchased a pair of Kendra Scott earrings that are simple enough to go with a variety of other necklaces I already own. This is the perfect spot for gifts and jewelry finds.
Evereve
The last stop on our journey was Evereve which was also a store I'd never visited. The cool part of the Evereve story is that the store is designed for moms. A stroller will easily fit through the store, a kids area exists, and you'll even find snacks for your little ones. I tried on a variety of pieces, found some favorite Spring essentials, and spent my allotted budget for April, but it was so worth it. The clothing at Evereve is high-quality from well-known brands. You can shop my looks below.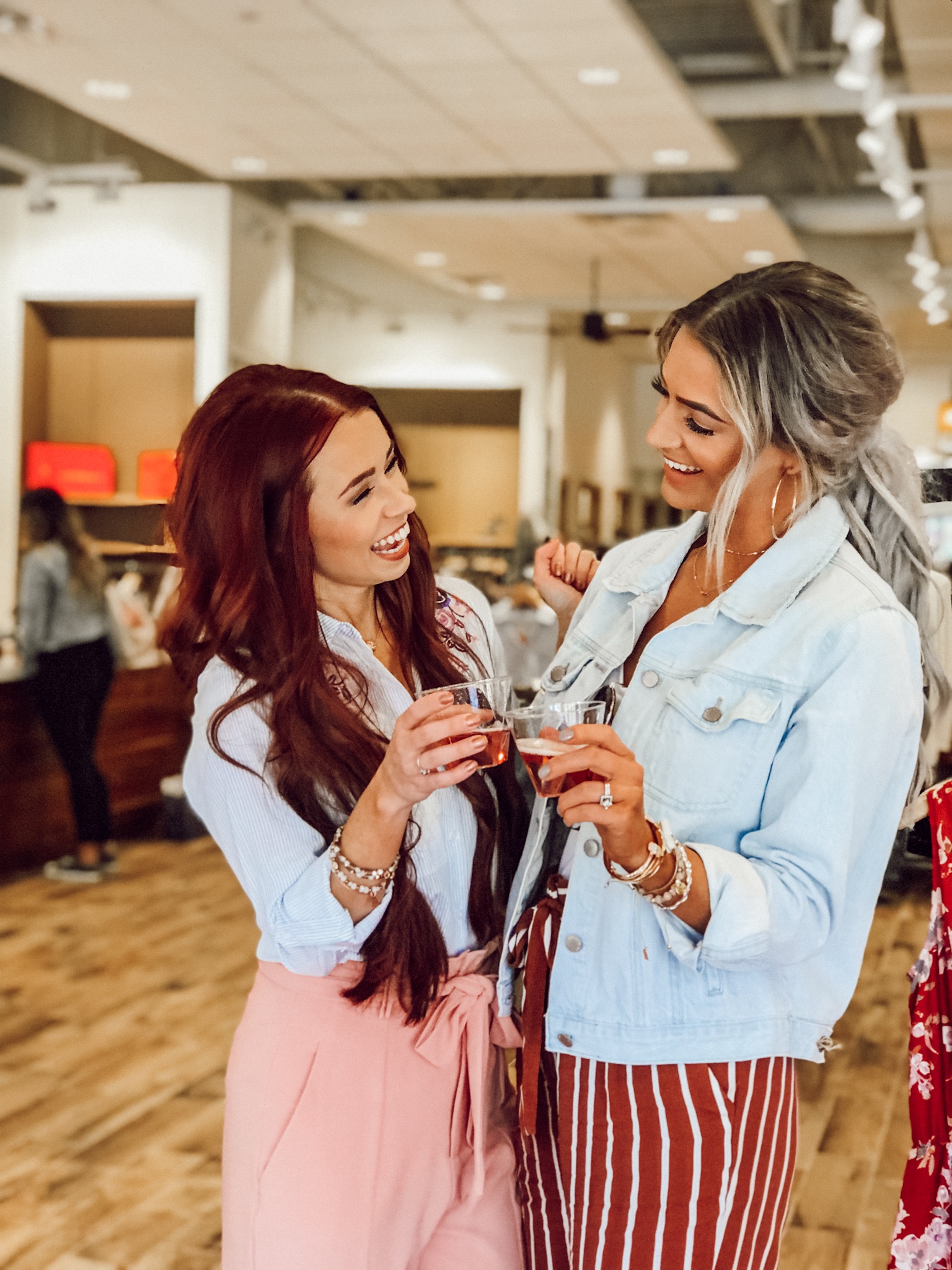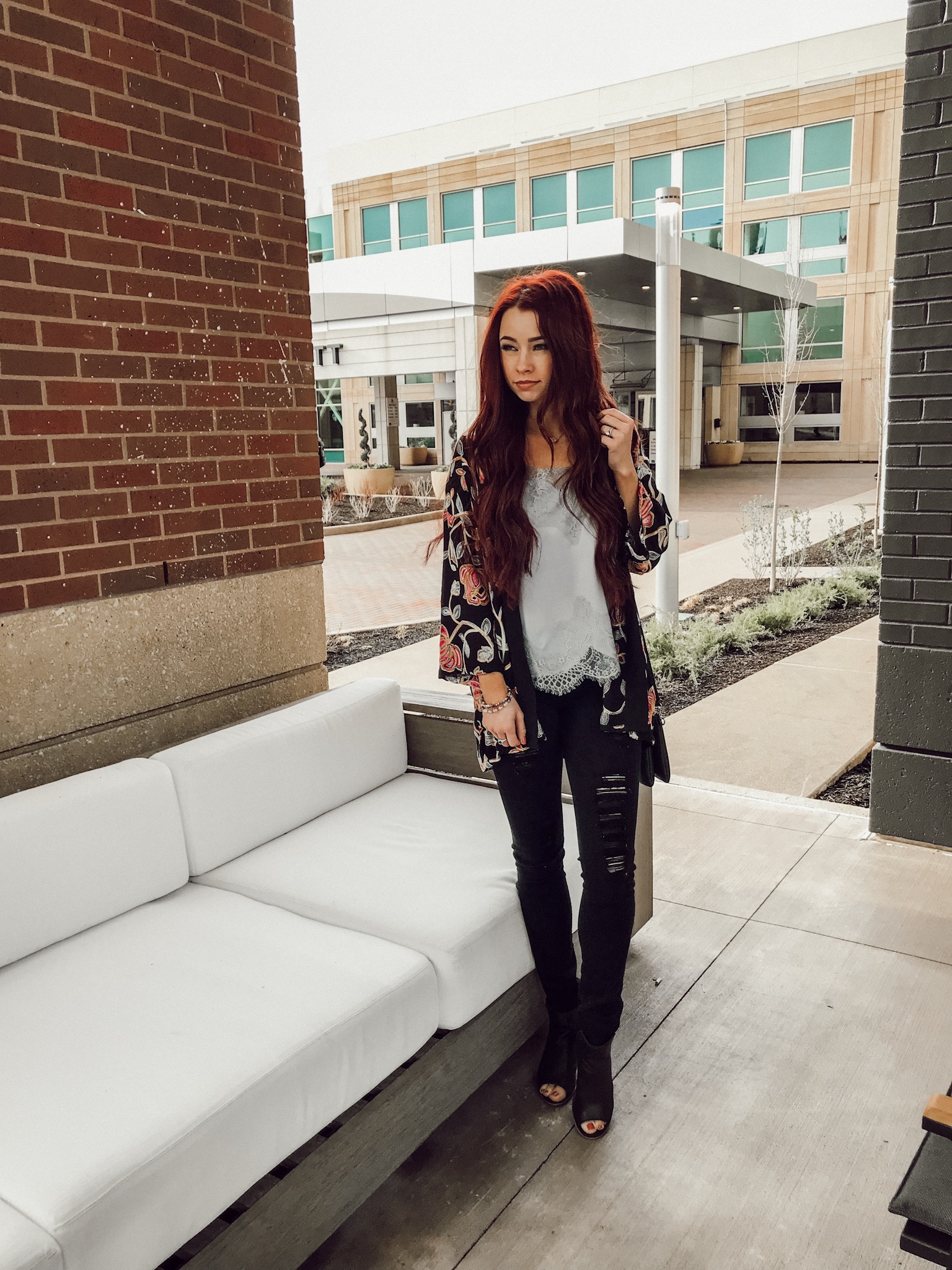 Indy Influencers
Indianapolis has such a powerful influencer community and I am proud of be a part of it. If you're interested in following along with the other influencers that shopped with me, I'm linking their Instagram handles below for you. For those of you wondering how we got to do this: all of us have worked hard to make our presence well-known in the Indy area. We've hustled and made connections to build our network.
Huge shout out to MacKenzie and Alexis at the Hamilton Town Center for planning such a stellar day. Also thank you to Photos by Madeline for capturing the day. I highly recommend Hamilton Town Center for your next shopping trip. They have almost any store you could possibly imagine, a movie theatre, and numerous restaurants.
Cheers to spring fashion and sunshine!
xo,
Steph